"Flamengos"
Compassion, Balance,
Grace, Self mastery, Patient,
Generous spirit!
Teaches:
-Stand in your power!
-Open your heart and spirit
-Express your soul through art & dance
(Also: Dip your toes in water, detoxify in the salty sea. –Nurture your spirit.- Help heal broken hearts- Pink: spiritual essence of love & compassion)
Amira

Let me know what animal shows up in your life, or in your dreams, or your favorite animal, and I will try to do a Haiku poem in your honor.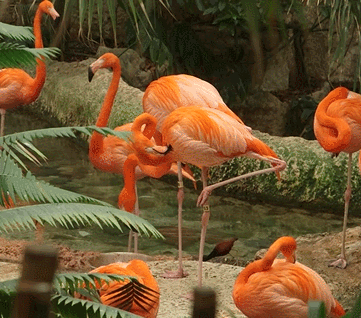 Flamencos
Compasión, Equilibrio,
Gracia, autodominio, paciente,
Espíritu generoso!
Enseña:
-¡Mantén tu poder!
-Abre tu corazón y espíritu
-Expresa tu alma a través del arte y la danza.
(También: sumerge tus pies en el agua, desintoxícate en el mar salado. Nutre tu espíritu. Ayuda a sanar corazones rotos. Rosado: esencia espiritual de amor y compasión)
Amira

(Déjame saber qué animal aparece en tu vida, o en tus sueños, o tu animal favorito, e intentaré hacer un poema Haiku en tu honor.)