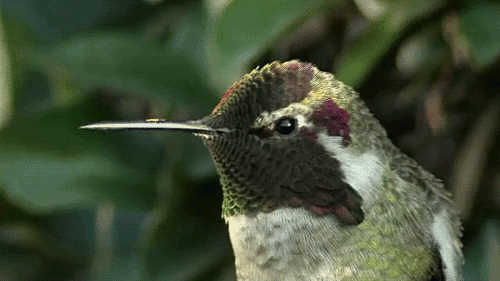 "Hummingbirds"
Playful, swift, quick, free…
Can do the impossible!
Brings joy, optimism!
Teaches:
-Flex your path, Be Light!
-Lift all negativity!
-Enjoy simple things!
(Nurture your body and Soul!)
Amira

 
Let me know what animal shows up in your life, or in your dreams, or your favorite animal, and I will try to do a Haiku poem in your honor. This poem is dedicated to my dear sister in law Linda.
(Déjame saber qué animal aparece en tu vida, o en tus sueños, o tu animal favorito, e intentaré hacer un poema Haiku en tu honor. Este poema esta dedicado a mi querida cuñada Linda )
 
"Colibríes"
Juguetón, ágil, rápido, libre …
Puede hacer lo imposible!
Trae alegría, optimismo!
Enseña:
-¡Sé flexible en tu camino, sé Luz!
-¡Despeja toda la negatividad!
-¡Disfruta de las cosas simples!
(¡Cultiva tu cuerpo y tu alma!)
Amira