Koalas are not "bears" as commonly known, they really are marsupials, and carry their babies in a pouch until they grow enough to go on their backs. They can sleep up to 20 hours per day in order to digest their food which is primarily eucalyptus leaves, and spend most of their time on trees)

(Los Coalas no son "osos" como se conoce comúnmente, realmente son marsupiales y llevan a sus bebés en un pliegue de piel como una bolsa, hasta que crecen los suficiente para poder viajar sobre la espalda. Ellos duermen hasta 20 horas diarias para digerir su comida que consiste principalmente en hojas de eucalipto, y pasan la mayor parte del tiempo sobre los árboles))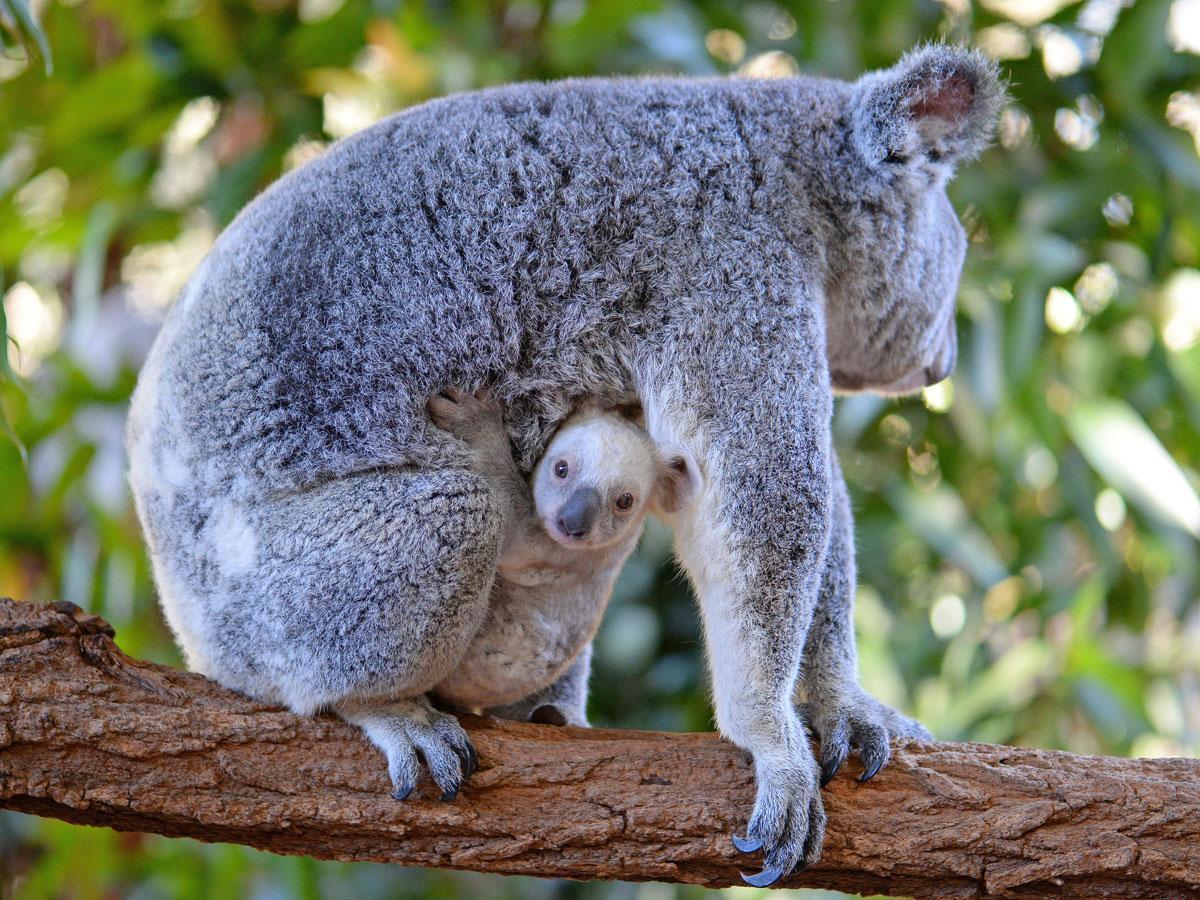 "Koala"
Friendly, content, calm,
Easy going and relaxed,
Sweet, Mellow, Patient…
(Mindful: lives in the moment)
Teaches:
-Elevate your mind & spirit
-Feel child-like wonder
-Hang out, enjoy the view!
(-Have plenty of rest & sleep)
Amira

 
Let me know what animal shows up in your life, or in your dreams, or your favorite animal, and I will try to do a Haiku poem in your honor.
(Déjame saber qué animal aparece en tu vida, o en tus sueños, o tu animal favorito, e intentaré hacer un poema Haiku en tu honor.)
 
"Coala"
Amable, contento, tranquilo,
De trato fácil y relajado,
Dulce, apacible, paciente …
(Consciente: vive en el momento)
Enseña:
-Eleva tu mente y espíritu
-Siéntete maravillado como un niño
¡Sal, disfruta de la vista!
(-Descansa y duerme bastante)
Amira