"Ode to a Desert Flower"
Barren born beauty,
Frail desert flower;
Thy fleeting life —
Silence wrapped 
And glory crowned —
Lights my own forever.
by Alan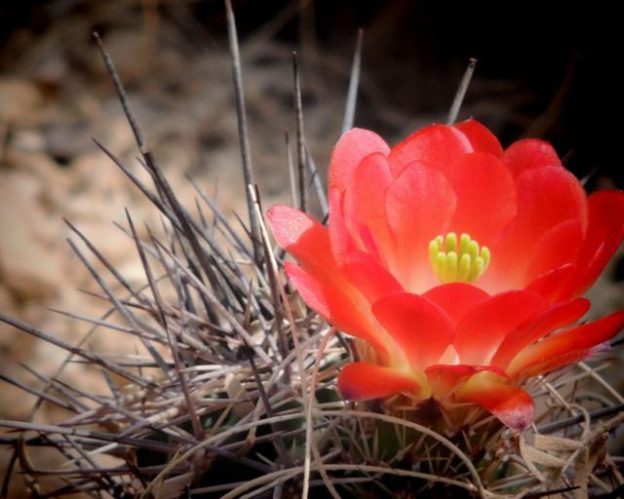 I wrote that on a desert retreat, way back in 1977. When arriving in Borrego the evening before, it was all just sand around the retreat house. But when I went outside early the next morning the sand was now carpeted with exquisite, tiny flowers. It had rained overnight, and the seeds that had so patiently waited for the right conditions had all come to life, taking away one's breath with their beauty, fragility, and such marvelous variety of color. Each one had incredibly short stems so that the flowers themselves seemed to paint the ground underneath. I still remember just bending over the closest one in awe, to breathe in its beauty and wonder. It was one of those special experiences that always stays a part of one's life, providing inspiration and joy.
 Alan
(Posted with permission from the author)